We know our job
---
EHome, began as a residential landscape company in 2010 committed to providing creative, quality landscape design and maintenance. E- Home company commits all of its resources to providing a finished product showcasing our unique capabilities and qualifications while designing the customers overall outdoor environment. We focus on design/ build, installation, comprehensive maintenance and land care, stone furniture,

irrigation/ water management, laying stone&Lamp; pebbles work, glass art, green roof technology, With a focus on customer service and attention to client specific requirements, E- Home landscape company is dedicated to making environment looking better by providing trained crews to design, install and maintain almost any aspect of your landscape. You deserve the best and we create a unique look with many styles, shapes and colors to suit you every purpose.
All in stone ,stone for all
---
---
At E-home landscapes, we strive to inspire each
customers with stone and landscape products and
create a garden paradise, an escape, an oasis in your
yard by constructing intersecting trails, meandering
streams, inspiring vistas, brings the pathway to the
lovely garden vignette.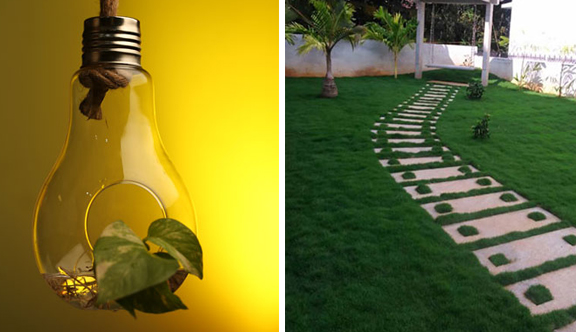 ---
INSPIRED BY NATURE
We offer a wide selection stone products to suit even the most discerning tastes.you can create a timeless and natural look that will enhance any property .our all product designed and handcrafted in INDIA